Designed to put you behind the wheel of your favorite Porsche models! Click
here
for the Porsche Driving Experience.

For over 50 years, the Porsche Clue of America has been dedicated to enhancing the Porsche ownership experience. No matter what your interest - social, technical, or competitive - PCA has something to offer. Click
here
for more information.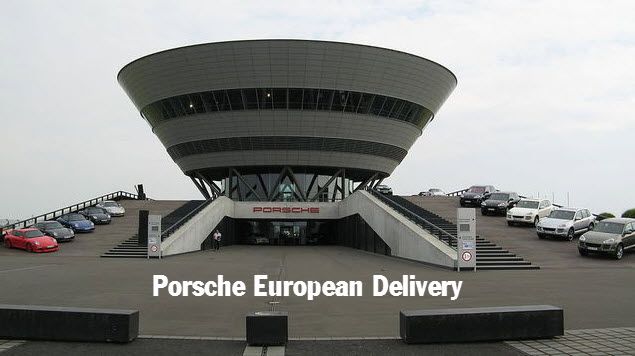 Touring Europe in a new "factory fresh" Porsche represents the ultimate vacation for driving enthusiasts.  Fortunately, the Porsche European Delivery Program can easily make that ultimate vacation a reality.
It begins when you order your new Porsche from an authorized Porsche Dealer in the United States or Canada for delivery at the factory.  When you arrive in Germany, your first few hours will be spent as the special guest of Porsche.  You can visit the Porsche Museum and stroll through a half-century of sport car evolution in Zuffenhausen or experience our state-of-the art facility in Leipzig, the birthplace of the Porsche Cayenne and Panamera. A tour of the factory allows you the opportunity of following in your Porsche's footsteps during its creation.  Enjoy lunch at either factory location in the VIP dining room.  Shop in the exclusive Porsche Boutique.  And feel your anticipation build…
Naturally, the best is saved for last.  A Porsche Delivery Consultant will hand you the keys to your new Porsche and acquaint you with its operation and features.
What happens next is up to you.  Explore the charm and history of Germany.  Sprint to Paris, Rome, Prague or any other exciting European city you choose.  Unleash the power of your Porsche on the autobahn or, with the Cayenne, even off-road.
Revel in its precise handling on the countless serpentine back roads. The freedom to tour Europe in exquisite fashion is yours, without the cost and inconvenience of renting or leasing a car.
Porsche's all-inclusive program includes factory delivery, shipment of your automobile to North America, marine insurance, collision and third-party insurance.  Even the cab fare from the airport to the Porsche factory and one free hotel night is included!
For information about European Delivery at Porsche Leipzig, home of the Cayenne and Panamera,
email us today
.